The 50th anniversary of the Yacht Club Coast Smeralda (YCCS) will be celebrated all year long and to kick start this celebration the club is looking to host three international regattas in March. The YCCS Virgin Gorda team is burning the midnight oil to give final touches to the renewed and reconstructed Clubhouse and the Marina so that the event can be conducted in a grand manner. There will be three international regattas to take place in the first half of March this year.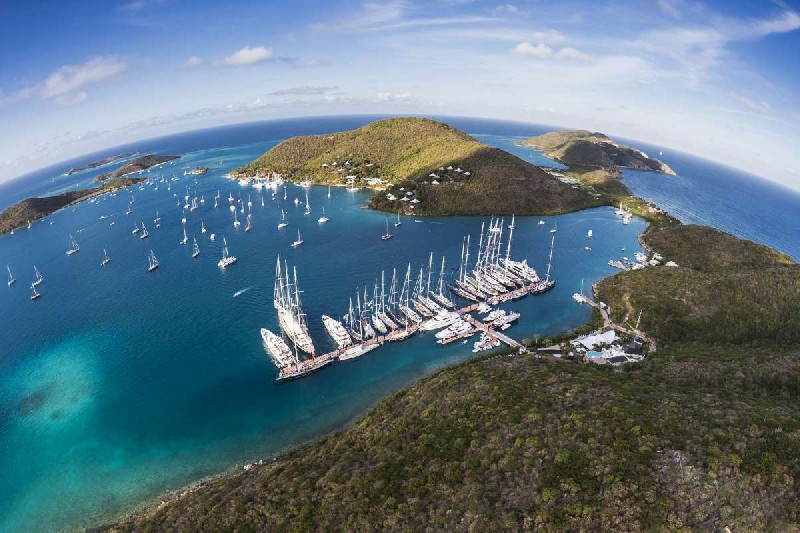 The three regattas are The Rolex Cup Caribbean from 1st to 5th March, the YCCS 50th Anniversary Regatta on 7th March and the Loro Piana Caribbean Superyacht Regatta and Rendezvous from 10th to 13th March.
There will be 18 yachts taking part in the 3rd edition of the Rolex Swan Cup Caribbean, including one from that is making it's way across after being a bareboat charter in Croatia. Some of the entries for this race are the blue water cruiser Swan 54 ALBA, Courdileone and Earlybird, Freya and the regal Swan 90s B5.
The main event is the YCCS 50yth Anniversary Regatta and is a festival that is open to both large and small yachts. As this is the50th anniversary, there will be a delegation of the YCCS members from all over the world that will be taking part in a cruise ride along the British Virgin Islands and they will be doing it on the triple-masted windjammer Sea Cloud.
The 7th edition of the Loro Piana Caribbean Superyacht Regatta and Rendezvous will be hosted by the YCCS Marina and this race will feature 18 of the best sailing yachts from all over the world. Some of the entries in the lineup include P2 and Nilaya, the former winners of the race. Apart from the regulars, there will be many newcomers like Ammonite, Q, etc., looking to make a mark of their own at the YCCS Marina event.